By this time in the summer, when all the veggies are at their very best, my idea of cooking is slicing up some juicy tomatoes, arranging them on a plate, and drizzling them with olive oil and a glug of red wine vinegar. Fall will be here before we know it (there is a distinctly cool Maine breeze blowing through my window as I write this) but I'm holding on as a long as I can to these lazy, hazy days and the simplicity of summer food.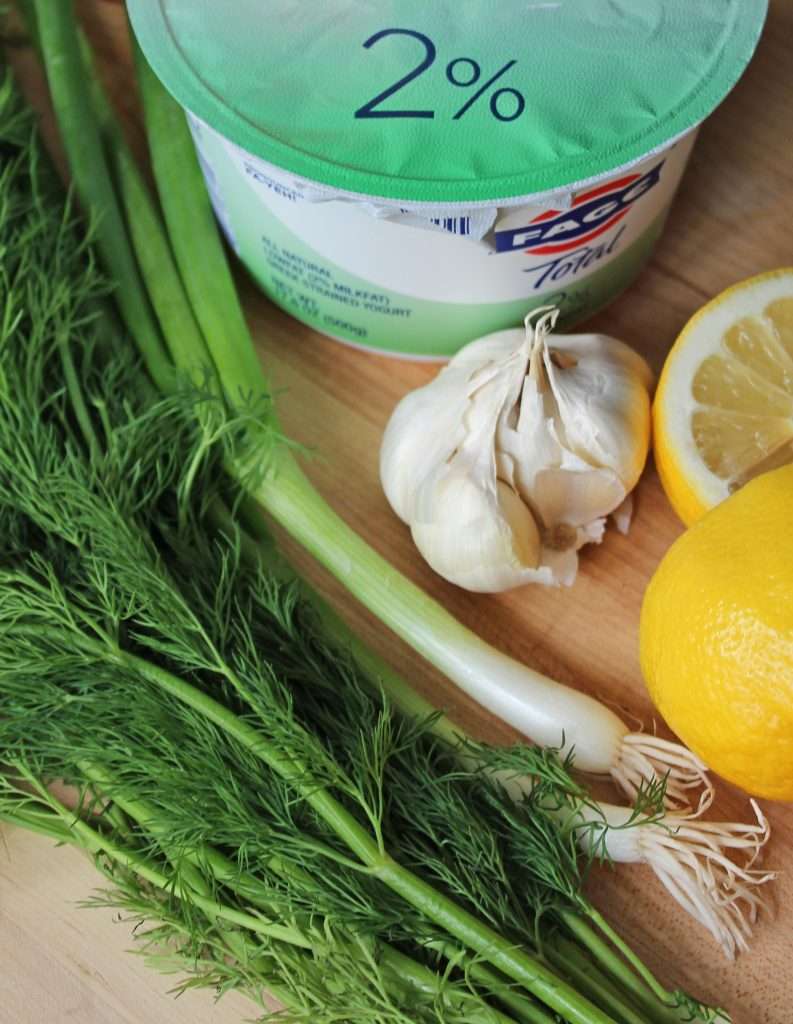 This dip – inspired by an addictively good dill dip I used to buy at the fancy grocery store in East Hampton – is in my book, an ideal late summer recipe. The perfect partner to colorful cherry tomatoes, crisp radishes, and juicy cucumbers, it's creamy, oniony, and packed with fresh dill. It's a little old-fashioned – hence the name, but that's one of the reasons I love it so much. It's familiar, it goes with everything, and it's always a hit.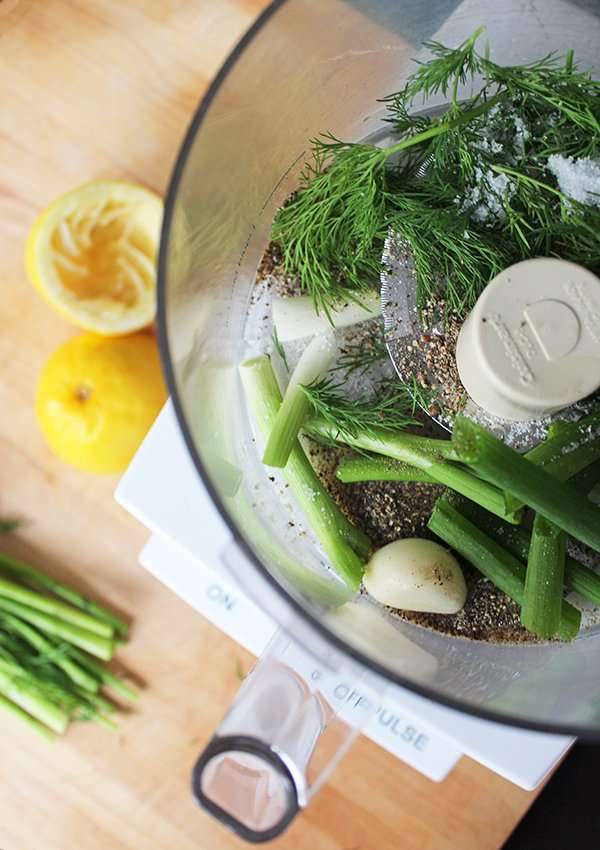 And while yes, this is an old-school veggie dip, I do use mostly Greek yogurt, making it a little bit lighter than the sour cream dip-based it's inspired by. I like Fage brand, but any plain Greek yogurt will do – just avoid any fat-free yogurts –  a little bit of fat is what makes this dip luxuriously creamy.
The dip will keep up to 5 days in a sealed container in the fridge, and I just want to note that while the flavor is on the milder side when the dip is first made, the garlic, scallion and dill become more pronounced as the dip sits. If you've got an hour or two to spare before serving it, all the better, but it's by no means necessary.
And while I primarily serve this as a dip for crudites, it also makes a great spread for sandwiches, and a deliciously creamy salad dressing [see: platter of sliced tomatoes.]  And don't limit yourself to summer either – this recipe is a definite "year-rounder" at my house, and it's good with a platter of farmstand vegetables as it is with a bag of baby carrots straight from the fridge!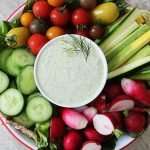 Print Recipe
Old School Dill Dip
Ingredients
1

cup

coarsely chopped fresh dill, loosely packed

2

scallions, trimmed and coarsely chopped (white and green parts)

2

medium garlic cloves

1

teaspoon

kosher salt, plus more to taste

½

teaspoon

black pepper, plus more to taste

Zest and juice of one lemon

(about 2 tablespoons lemon juice)

1

tablespoon

white wine or Champagne vinegar

1

(17-ounce) container

plain full or low-fat Greek yogurt, such as Fage (about 1¾ cups)

⅓

cup

mayonnaise 
Instructions
Place the dill, scallions, garlic, salt, pepper, lemon zest, lemon juice, and vinegar in the bowl of a food processor fitted with the blade attachment. Process until the mixture is finely chopped.

Add the yogurt and mayonnaise and pulse for 10 to 15 seconds, until smooth. Taste for seasonings, and and additional salt and pepper to taste. Transfer the dip to a bowl and serve immediately or refrigerate for up to 5 days. The longer the dip sits, the more pronounced the flavor will be.

Copyright 2020, Lidey Heuck, All Rights Reserved