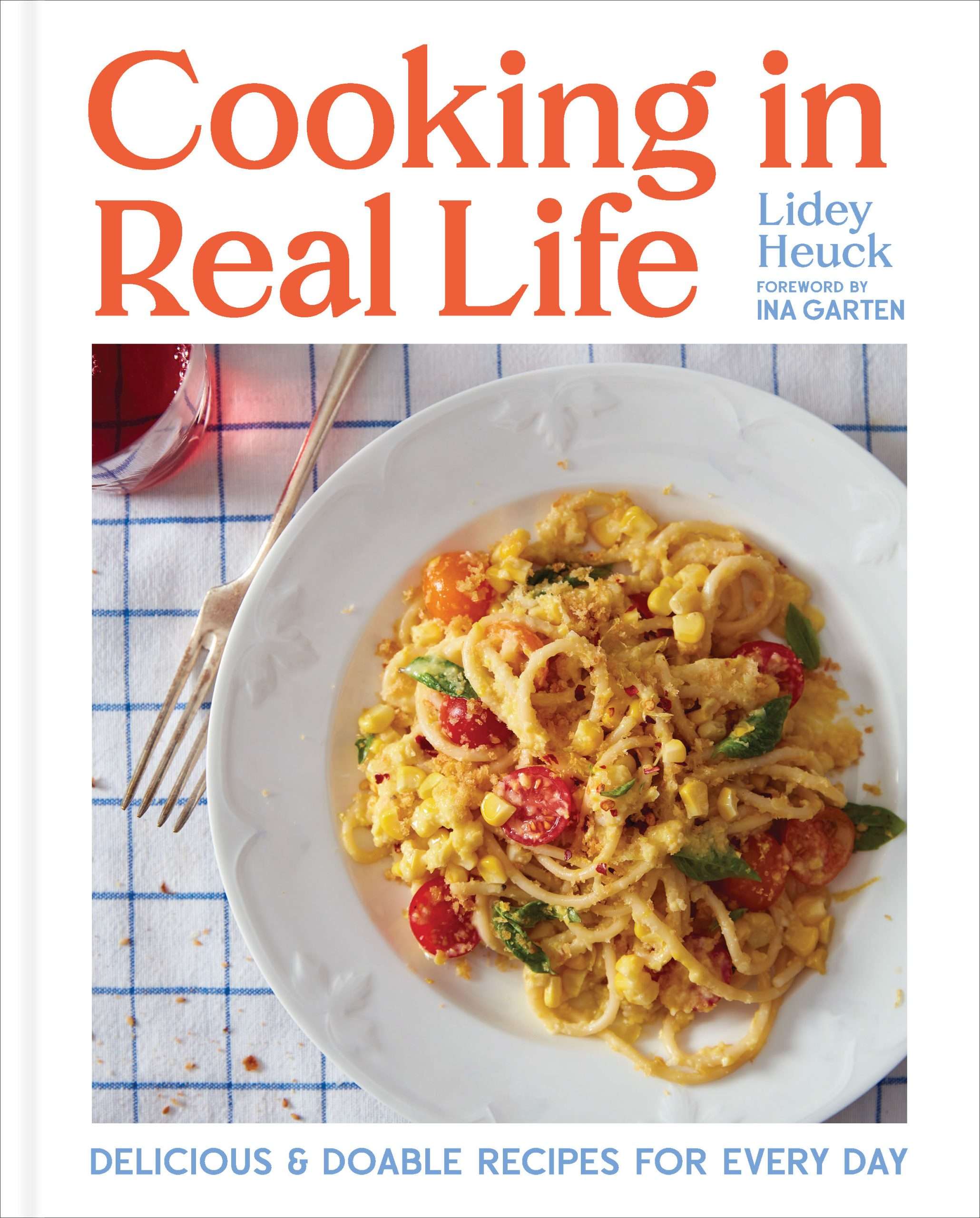 ON-SALE MARCH 12, 2024
Pre-Order My Cookbook!
I'm so excited to announce my first cookbook, Cooking in Real Life.  It's a collection of simple, delicious recipes for all the different reasons we cook – busy weeknights, family holidays, quiet nights in, and every moment in between. I know that for most of us who like to cook, it's far from the only thing we're doing each day.  I wrote this book as a companion to a full life – to share recipes that will inspire you to cook more, to enjoy the time you spend in the kitchen, and to create memorable meals with your friends and family. That's what cooking in real life is all about!

Lidey Heuck is a cook, food writer and recipe developer. Formerly Ina Garten's assistant, she is now a regular recipe contributor to The New York Times. As a home cook who found her way into a career in food, Lidey knows that while some people see cooking as a way to unwind, for many others it can be a daunting task. Her simple, approachable recipes help cooks of all ages and experience levels create delicious, crowd-pleasing dishes and become more confident in the kitchen. A longtime lover of dinner parties, Lidey also enjoys sharing tips and ideas that make hosting friends and family more fun, more beautiful, and more memorable.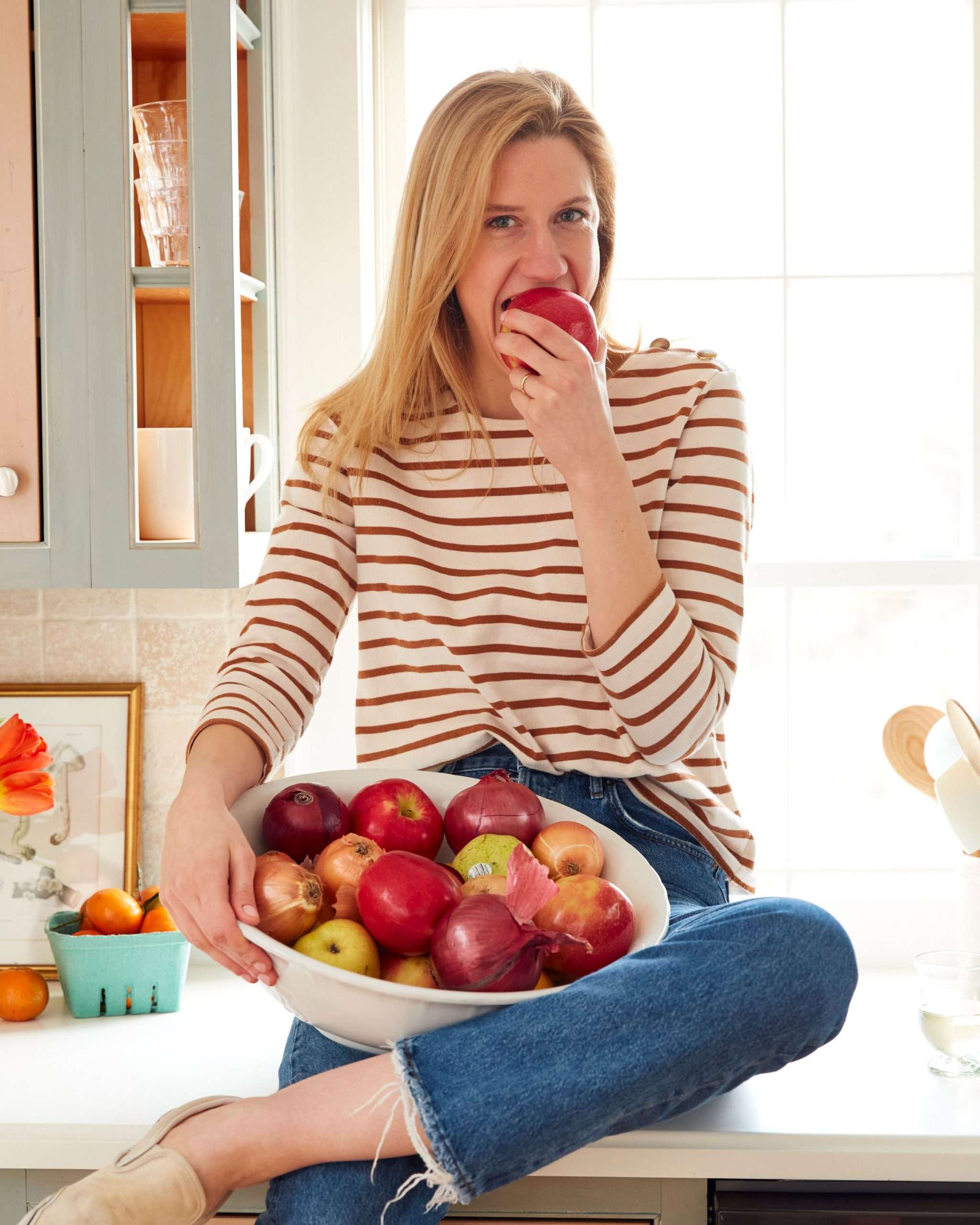 EARLY PRAISE FOR COOKING IN REAL LIFE
Lidey subscribes to the same theory of home cooking that I do. We all want recipes that have ingredients you can buy in almost any grocery store, recipes that are easy enough to make without breaking a sweat that will be delicious and satisfying for either an ordinary weekday dinner or for a special occasion."
— Ina Garten, from the Foreword
Lidey is straight-up spoiling us with this book. Smart and unfussy, Cooking In Real Life is loaded with everyday recipes that are deliciously repeat-worthy, filled with clever, heartfelt twists, and everything I want to eat at all the time."
— Erin French, New York Times Bestselling Author of The Lost Kitchen and Finding Freedom
As a longtime super fan of Lidey's recipes I am so excited to add Cooking In Real Life to my cookbook collection. These dishes strike the ideal balance between maximum flavor and approachability, or as Lidey puts it, they are "deliciously doable." Between the salmon with honey and chili crunch and the sausage and white bean soup, I know this book is going to be covered with the kinds of stains and splatters that are the signs of a well-loved cookbook."
— Molly Yeh, Host of "Girl Meets Farm" on Food Network and Author of Home Is Where The Eggs Are
If anyone knows how to teach and inspire the home cook, it's Lidey. She has learned from the best, understands the demands on our time, so can get us in and out of the kitchen, smiling and victorious every time."
— Odette Williams, Author of Simple Pasta
Lidey spent her childhood similar to me: Sunday dinners with her entire family, carefully observing her grandparents create delicious feasts with ease, and with plenty of love and laughter. I think this sets up one for a lifetime of joyful learning, cooking, and entertaining in the kitchen and beyond. Lucky for us, Lidey shares everything she knows in her gorgeous cookbook. This book is so comfortable, so lived in, and so confidently laid back that it can ONLY be described as 'Cooking In Real Life'."
— Dan Pelosi (@grossypelosi), author of Let's Eat
Lidey's cookbook is an absolute treasure! She gives us fantastic spins on classic dishes and also whips up deliciously unexpected recipes (I'm looking at you, spaghetti with sweet corn pesto). Her knack for anticipating questions and providing answers before they even arise makes the book especially practical for everyday cooks. I can't wait to dog-ear and cook from this book!"
— Jennifer Segal, Author of Once Upon a Chef
This is the greatest cookbook ever written. Buy one for yourself and ten more for your friends!!"