If you've been following my blog for a little while, you've probably heard me talk about Amber Waves Farm in Amagansett, New York. Run by Amanda Merrow and Katie Baldwin, and their talented team of farm apprentices, the farm not only grows beautiful produce, but has also cultivated an incredible community of people who care about local and sustainable farming. The farm has a ton of events each summer, many of which teach kids about the importance of farming. Last weekend, I hosted a 'fete in the field' to celebrate the farm and raise money for its farm education programming. It was a beautiful night in every way, and I'm so excited to share the photos with you!
When planning the event, I knew I wanted to use local vendors as much as possible, and I was particularly excited to feature West Robins Oysters, a sustainable oyster farm based in Southampton. I met Will Peckham, one of the founders, earlier this summer and knew they would be a perfect fit for this event. I think the guests agreed!!
We served wine from Wölffer Vineyard just down the road in Sagaponack, New York. My friend Paul served the wine (and set up a bar that would have put mine to shame!). Wölffer is best known for their rosé but a new favorite of mine is their Finca red, slightly chilled. You know I love a good chilled red.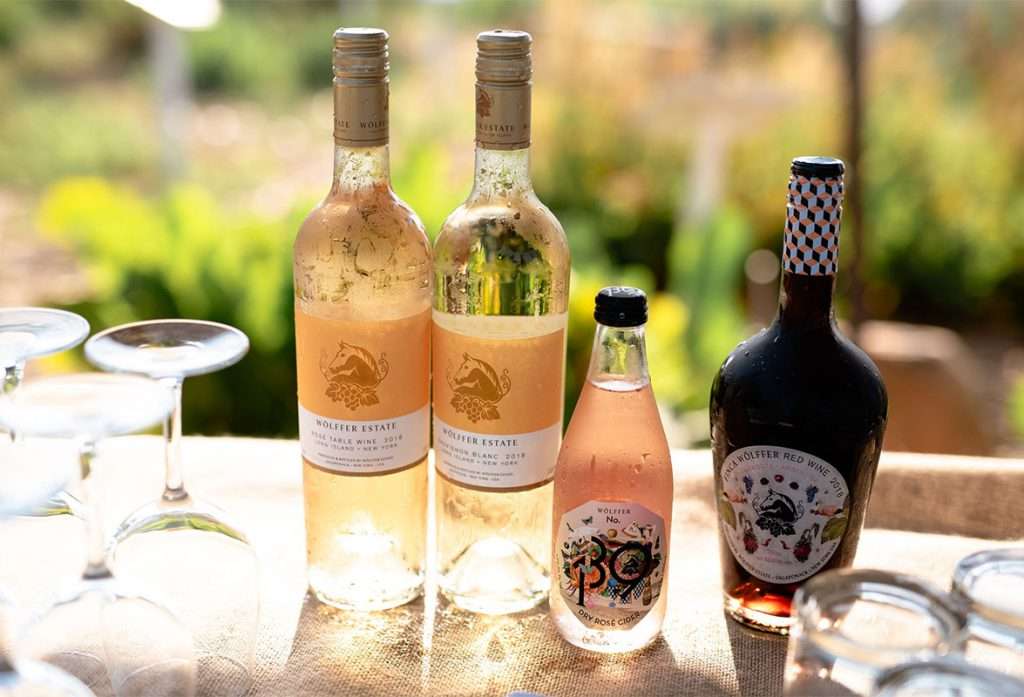 For the menu, I used all Amber Waves produce (except for corn from nearby Balsam Farms) to make a table of hors d'oeuvres fitting of the balmy summery night! I made the NY Times Gazpacho everyone has been raving about, a giant basket of crudité with my Golden Beet Hummus, a spicy corn and shishito pepper salad, and two different crostini.
Finally, my friend Meredith Wing, who did a beautiful illustration for the event invitation, showcased her work with a table of her gorgeous prints. Meredith pairs her illustrations with actual flower petals and fresh produce for her truly unique style.  Check out her work!
It was an all around fab night on the farm, and the best part was having so many of my favorite people together supporting one of my favorite places in the Hamptons. Thanks to everyone who made this event a success!
Photos by David Benthal and Simon Bordwin.