I went to college in Maine, where winters were long and white, and spring, as we think of it, didn't really arrive until May. My intended escape from the tundra came junior year when I spent the spring semester studying at Trinity College in Dublin, Ireland. But while snow was rare in Dublin, and Ireland is famously and gloriously green, it often seemed somehow colder than Maine.
My trusty antidote to the cold, as it had been in Maine (and has always been since) was a warm bowl of oatmeal for breakfast. I'd button up my coat and venture out into the damp morning to begin the long walk across Trinity's campus. My destination was Fallon and Byrne, the specialty food store on Dublin's winding Exchequer Street, for a mug of tea or coffee and bowl of their porridge.
This wasn't the oatmeal I'd grown up eating — quick-cooking oats with a few raisins or banana slices stirred in. It was oatmeal — porridge — in its highest form. It was creamy and thick, and the oats were pleasantly chewy. There was brown sugar, and maybe even some cream, and a generous amount of salt. And each bowl had a pile of beautiful fresh berries on top. It was simple and perfect and incredibly comforting on even the coldest mornings.
This recipe is inspired by that porridge. I've done my best to recreate the texture and flavor, and while I haven't been back to Fallon and Byrne to check for comparison, this version does the trick for me. (And when I do get back to Dublin, you know exactly where I'll be heading!)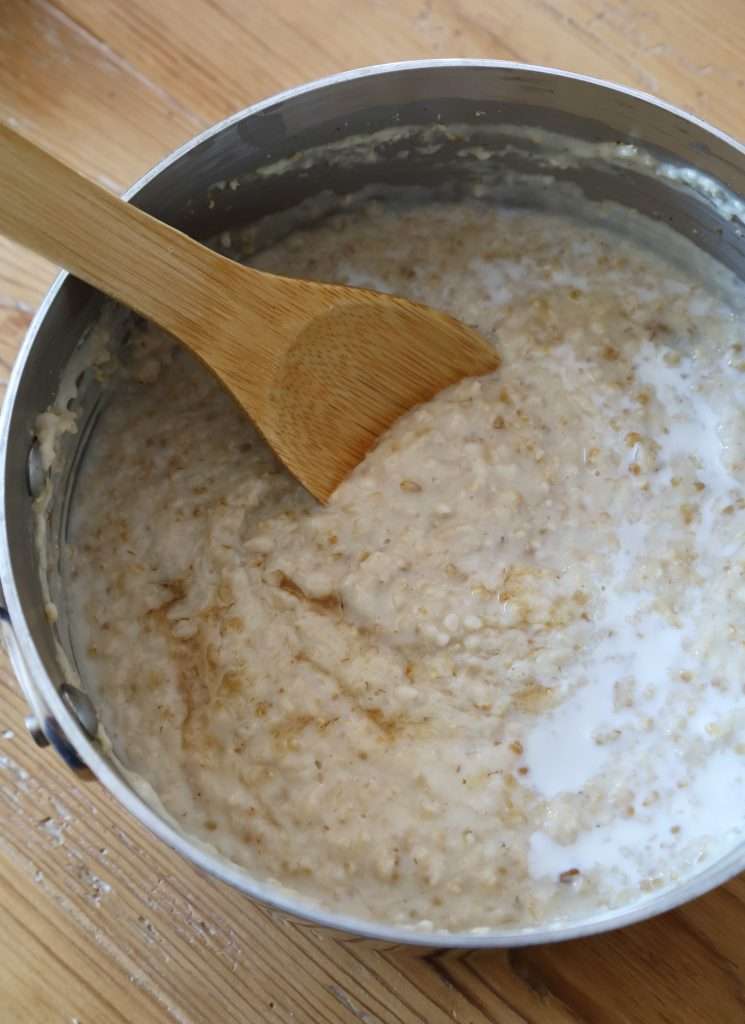 I use a combination of steel-cut oats and oat bran in this recipe. The steel-cut oats are key for a wonderfully chewy texture, and the addition of oat bran makes the porridge thick and creamy. Second, I toast the oats in a little bit of butter to bring out their nutty flavor. Finally, I cook the oats primarily in water but stir in whole milk at the end for a rich, creamy finish. ( And if you serve the oatmeal with a swirl of half and half, you're really in for a treat.)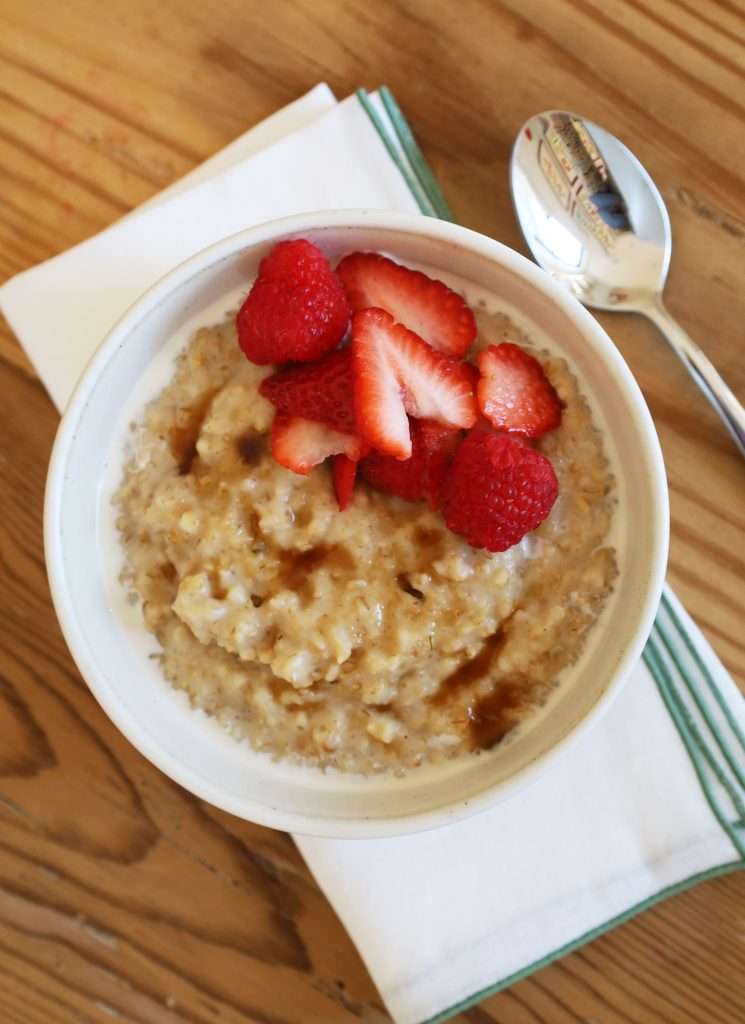 Creamy Irish-Style Oatmeal
Ingredients
1

tablespoon

unsalted butter

1

cup

steel-cut oats, such as Bob's Red Mill

4

cups

water, plus more as needed

½

teaspoon

kosher salt, plus more to taste

⅓

cup

oat bran

1

cup

whole milk

3

tablespoons

light brown sugar, plus more for serving

Fresh berries, for serving

Half and half, for serving (optional)
Instructions
Melt the butter in a large saucepan set over medium heat. Add the steel-cut oats and cook for 2 to 3 minutes, stirring often, until fragrant.

Add water and bring to a boil. Turn the heat to low and simmer for 20 to 25 minutes, stirring occasionally, until the oatmeal has thickened and absorbed most of the water.

Add the milk, stir, and then gradually sprinkle in the oat bran, stirring constantly. Bring the oatmeal back to a boil, then lower the heat and simmer, stirring often, for 5 minutes, until thick and creamy. If the steel-cut oats are not quite tender at this point ( this will depend on the brand used) add another splash of water or milk and continue to cook, stirring often, until tender.

Off the heat, stir in the brown sugar. Taste and add a pinch of salt is desired. Serve warm with fresh berries, more brown sugar, and a splash of half & half or milk.

Copyright 2022, Lidey Heuck, All Rights Reserved.
(A version of this post appeared in Pittsburgh Quarterly Magazine, Spring 2022.)